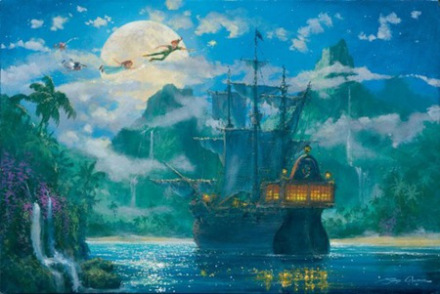 a never ending story is about kids between 12 and 18 years old. One night, they went to bed and woke up in neverland. how did they get there? how can they get back to the way it was before? do they wanna go back? some do, some dont. they wont grow older then they are.
its a land full of wonderfull things, fairys and flying ships. But there is a war going on between the pirates and the outsiders. whose side do they pick?
Rules
anime
>
>
I want to be the pirate captain if that is alright!


yup thats okey

WebMaster




Aantal berichten

: 36633


Leeftijd

: 21



Nice is goed

awesome!
Captain Kennit
Captain Kennit
Captain Kennit (lower right)
Name:
Kennit Ludluck
Age:
35
Gender:
Male
Role:
Pirate captain
In relationship with:
//
Biography:
Kennit is the infamous pirate captain in Neverland. He is a descendant of a long line of pirates, so he kind of grew into it.
He also has a sister. She works as second-in-command on another ship.  
Despite living in Neverland, he grew up. He really doesn't like the kids who also live on the islands. Almost to a point he is obsessed with killing them.
He seems to be a cruel man, but he really is not. Kennit is actually a gentleman. The captain has a well-educated voice and knows how to sweet-talk himself out of trouble.
He is well-loved by his crew and they respect him.
Kennit does like to act like a cruel man to make everyone afraid of him, though. The pirate captain is really good at upholding this mask too.
As he learns about the young people who mysteriously appear in Neverland, he tries to coax them into joining him. Even though he really doesn't like children. It is just another mask he needs to wear. Nothing too difficult for him.
Nanaho
Nanaho
Nanaho
Nanaho
Nanaho
Name:
Nanaho Tereja
Gender:
Female
Age:
18
Part:
One of the kids
Relationship with:
//
Biography:
She is a sweet girl who is willing to go through fire for everyone she cares about.
Sometimes she behaves herself like a boy. That includes that she doesn't like make-up and other girly stuff.
Her humor is malicious pleasure and sometimes very lame jokes. If someone, for example, falls or walks into a pole, she'll laugh at that person first and then will check if he is doing okay. Because of all these things she is more comfortable around boys. Girls think she is weird and won't accept her. She knows this, so usually avoids them to avoid drama.
She loves jewelry. Nanaho is rarely seen without a necklace and a bracelet. This black-haired girl is also somewhat timid and is very uncomfortable in spaces crowded with people.
This girl is really sensitive and gets upset easily if people argue with each other around her. That's because she is high-sensitive. It means that she is able to pick up on someone else's feelings. She thinks it is both a blessing and a curse. A blessing because she is able to help people with it. A curse because she can pick up on negativity around her really easy.
It only gets worse if people she cares about get angry wíth her. She just slams shut. However, if people she doesn't know are being mean to her she will step up to the plate. She will tell them exactly how she feels and what she thinks. Despite off being timid, she will not let people walk all over her.
She will resort physical violence for when it is really needed.
~~
I hope they are alright
Last edited by Dalychnea on Sat 09 Jul 2016, 21:06; edited 1 time in total
alleen de kapitein is de oudste dus zijn moeder kan niet meer leven tenzij ze in de mensen wereld

wel raar dat hij aardig is en stuff ^^" terwijl hij de kinderen wil vermorrde de rest is wel super awsome : 3
I said he isn't cruel, but he really doesn't like the children

he is kind to his own men

Similar topics
---
Permissions in this forum:
You
cannot
reply to topics in this forum